Are you in a bit of a panic deciding what to wear in Italy? Stop worrying, you are in the right place! I am Italian, and I will share with you my tips on what to wear in Italy and what to put in the perfect Italy packing list.
Italy is known the world over for being one of the most fashionable countries in the world. The city of Milan is among the top five fashion capitals and many top designers, including Valentino, Versace, Prada, Armani and Dolce and Gabbana, have roots in Italy.
While it's true that you'll see many people walking the streets of Italy dressed in their best at all hours of the day, that doesn't mean it's compulsory for tourists! If fact, if you look closely, you'll see that as much as Italians like to look good, they also like to be comfortable. That's definitely true for me. As very informal people, we don't put much thought into what others are wearing (well at least, most of us don't). And besides, there's no reason why you can't look stylish and be comfortable at the same time, right?!
Being comfortable is particularly important during those times when you intend to be out exploring for the whole day. Casual dress is perfectly fine anywhere in Italy, including the cities. You'll be doing a lot of walking in weather that can, at times, get very hot and humid. You will see that there are hills and stairs to climb. And lots of cobbled streets where wearing heels is a big no-no. Trust me, you're going to want to dress accordingly!
The only time formal attire is required is when dining in certain restaurants such as those that are Michelin Star – and even then, while a policy for formal wear is stated on the site, most of the time nobody cares (as long as you pay the check!). Indeed, even in these circumstances, smart casual is accepted in most places.
Make sure to read my posts The Best Places To Visit In Italy and A Fabulous Italy Itinerary.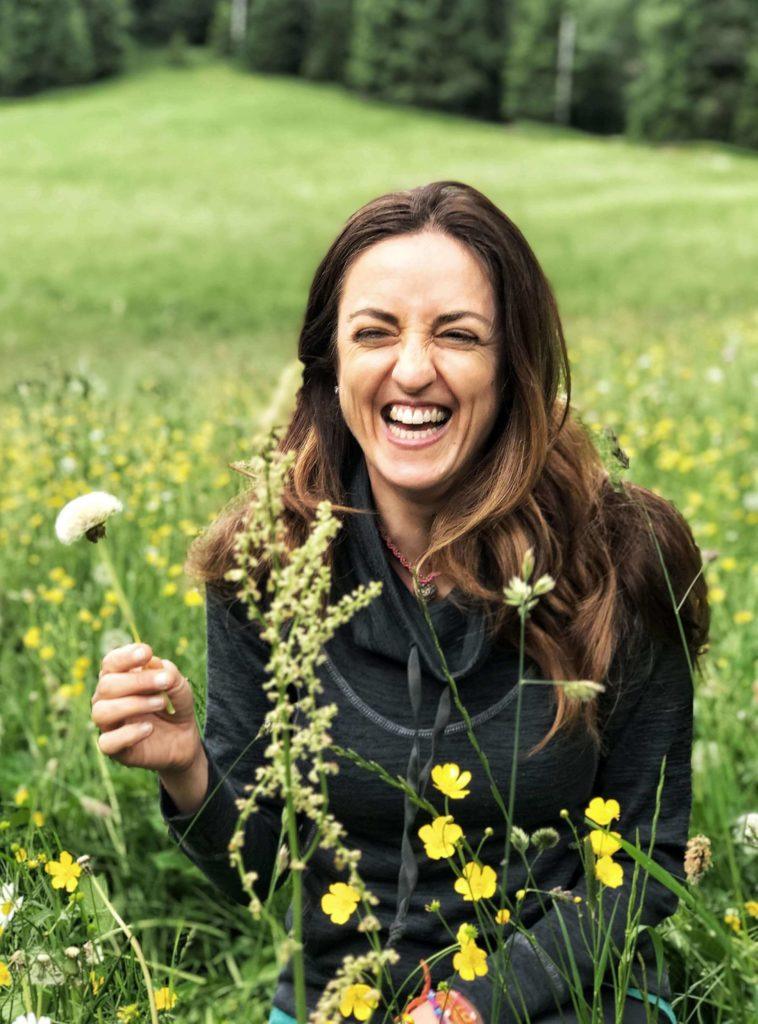 Things To Consider When Planning Your Italy Packing List
When planning your Italy packing list, there are some important things to consider to prevent you from overpacking unnecessary items or forgetting important ones. Here are a few question you'll have to ask yourself.
What season will you be traveling?
The most important thing to consider when packing for Italy is what season it'll be when you visit the country. Many people are under the impression that southern Italy is always hot and sunny but that isn't the case. The country – including the South – does have seasons with sweltering hot summers and sometimes very cold winters.
What are you looking to do while in Italy?
The next most important thing to consider when you decide what to pack for Italy is the kind of trip you're taking. Are you planning a beach holiday in Sardinia, a city escape or a hiking adventure in the Dolomites? Just remember that in cities where you'll likely be visiting churches, you'll need to cover up so keep that in mind when packing!
How will you be moving around?
Another thing to consider when packing for Italy is how you'll be getting around while touring the country. Are you planning on renting a car in Italy or taking public transportation to and from your destinations? You don't want to be carrying a heavy suitcase on and off buses and trains.
What's your budget?
Your budget is another important factor to consider when planning your Italy packing list. These days, the fees to check baggage can get quite high and because of this, you'll likely only be taking a carry-on if you wish to save some money.
Packing only a carry one requires skill. Less is better so you don't go over the weight and size restrictions and you'll also need to think about items that are not allowed in the airplane cabin. Packing lightly means you might not be able to take as much as you would like so you need to pick your items carefully! If you're checking some luggage, you can bring more stuff.
An easy way to pack less is to plan outfits instead of just taking individual items to be mixed and matched when you arrive. If you just pack items you like without any planning, you'll find that nothing matches or you didn't take enough clothes! Match whatever you intend to bring, but take it a step further by strategically planning each outfit to match with items from the other outfits so you can create new ones on the go. Planning this way will save you space and time and also the hassle of deciding what to wear every day.
Make sure to read my post How To Pack Light.
You should also read my posts What To Do And What To Avoid When Planning A Trip To Italy and The Best Italy Travel Tips.
Finally, here's what to wear in Italy, in any season.
What To Wear In Italy
What to wear in Italy in Spring / Fall
If you'll be traveling to Italy during Spring or Fall, you're going to face a mixed bag of weather so it's all about layers! During early spring or late fall, you could experience very cold weather, but not always. In late spring and early fall, you might experience very hot temperatures, but not always. Here are some items you will want to have.
A waterproof / rain jacket
One thing that's definite when it comes to spring and fall weather in Italy is that you will experience some rain. My sister and I traveled to the Cinque Terre at the end of April and sure enough it rained a lot! Make sure to take a waterproof rain jacket for those days that are especially rainy! My favorite brand for this kind of item is Kuhl – they make all sort of rain and windproof jacket and some are actually quite dressy, so if you pick the right accessories they are nice to wear on a night out too.
Jeans / comfortable pants
Jeans are very versatile as they match almost anything, can be worn almost anywhere and you can easily dress them up. Likewise for a comfortable pair of pants. I have several pairs of jeans, in various colors, but my favorite are a pair of skinny ones by Kuhl. They have all sorts of jeans and pants in terms of style and color, so you'll definitely find something that suits you.
One or two pairs of leggings
Leggings are very versatile too. They're comfortable and easily matched with many items. You can dress them up with the right pair of shoes and accessories and they can also be used as pajamas.
Long sleeve t-shirts
Long sleeve t-shirts are very important this time of year. It will be warm, but not quite so that you will want to go around in a t-shirt. The best are usually cotton tees as they are super perspirant and usually cozy and comfortable.
One or two short sleeves t-shirts
Depending on when you are traveling in the spring, you'll also want to pack one or two short-sleeved t-shirts for those days when the temperatures are higher. When I went to Florence and Bologna in May it was way hotter than I had anticipated and I was certainly glad to have brought some short-sleeve t-shirt. I have a bunch by Kuhl – they have some great designs and prints and the same t-shirt can go from casual to dressy depending on what you wear it with.
A couple of lighter sweaters
For those cool days a couple of lighter sweaters are definitely recommended. You can layer them up with a light jacket on colder days and you will be comfortable and cozy. My favorite light sweater is Kuhl's Lia Pullover Hoody. It's a perfect match to jeans.
A warm sweater
It can be quite cold at the end of the fall, and in spring, so make sure to pack least one warm sweater. It's the perfect item to wear under a jacket if it's a bit colder, or to wear on its own too.
A nice dress for the evening
Make sure to include one nice dress for going out in the evening and for men, a nice pair of pants and a nice shirt are fine for dining out in Italy. This is especially important if you plan on going to a fancier restaurant – some will have a dress code. A nice little black dress paired with some ballerina flats can look great with the right accessories and hair-do!
What to wear in Italy in Summer
Summertime in Italy gets very hot, so you won't be needing heavy sweaters! Here's a selection of what to wear in Italy during the summer months.
Light pants
I see some women do that, but trust me: jeans are not what to wear in Italy in the summer. It's simply too hot for them. On the other hand, light cotton or linen pants will keep you cool, will protect you from the sun and even from the awful mosquitoes that are found in many Italian cities – including Rome. Stick to neutral colors and you will be able to mix and match and create an infinity of outfits. Check out Kuhl's website as they have a great range of comfortable yet stylish pants.
Cotton t-shirts and tank tops
A nice selection of cotton t-shirts and tank tops in varying colors and styles will go a long way during your trip.
A couple of pairs of shorts
Despite what people think, we don't frown upon shorts and tank tops here in Italy – I certainly don't and in fact I wear them too. These are perfectly fine to wear anywhere in the country except when visiting churches. Pack a couple of pairs of shorts that can be easily matched with these shirts, and you'll have more than enough outfits to get through the hot summer days.
A sundress or a maxi-dress
If you think you'll be visiting churches or you just want to wear something that'll keep you cool and comfortable, a maxi dress is the perfect item to have in your luggage. Wear it with a nice pair of sandals and you'll look amazing. A sun dress is great for wearing to the beach or lounging in casual bars, cafés or restaurants.
A nicer dress for the evening
For evenings when you'll be dining out or hitting the cocktail bars, a nicer dress for women and nice linen or cotton pants and a nice shirt for men are must-have items.
A light cardi
As some evenings may get a little cool (that's definitely the case in Sardinia when mistral wind blows), a light cardi is great to have. Just make sure to pick one in a neutral color so that it's easy to match with the rest of our outfits.
A light rain jacket
The chances of rain in Italy during the summer months are very slim, unless you go to the Alps, where it actually rains on an almost regular basis even in the summer. For those occasions, you should pack a light rain jacket.
A swimsuit or two
If you're visiting Italy during the summer, you'll likely be hitting the beach at some point. How can you possibly resist those sparkling, clear, blue waters? Even if you don't plan on spending a lot of time at the beach, be sure to pack one or two bikinis or swimsuits and a sunhat. There's nothing worse than seeing that beautiful Mediterranean Sea on a hot day and realizing you don't have a swimsuit so you can jump into those refreshing waters to cool off!
What to wear in Italy in winter
Winter in Italy means lots of rain, humidity and cold temperatures – that's certainly the case for northern Italy, and for night-time temperatures, whereas central and southern Italy are a bit milder (though it's still going to feel like winter). You'll need to pack a little more than you would in other seasons.
A winter jacket
Make sure you pack a winter jacket for your winter trip to Italy, best if it's also water proof, in case it rains. Snow is not common in big cities like Rome or Milan, but it can happen in other places. You will need a jacket that's thick enough to keep you warm while you are out and about exploring. Depending on where you are coming from, you can wear the jacket directly on the plane so it won't take space in the suitcase. In terms of what to pick, I swear by Kuhl Frost Parka: it will keep you warm even on the colder cays, and it looks really pretty!
Thermal shirts / pants
If you are the kind of person that tends to get cold, make sure to pack a thermal shirt and pants. You won't need them in the south of Italy, but cities like Florence, Bologna or Venice can get terribly cold and humid and sure enough you will want something that keeps you warm throughout the day. Kuhl has some top quality thermal shirts and pants that you can easily layer.
A pair of jeans
Jeans are a good item to add to your Italy packing list. Pick a pair that is comfortable and cozy and versatile – there even are some that allow you to wear thermal underwear as a base layer, on colder days.
One or two pairs of pants
Actual pants that are not jeans can be a nice addition. You can wear them when visiting museums or dining out. I am a fan of PrAna – they make super cozy pants!
Long-sleeve shirts
Don't forget to pack a couple of long-sleeve shirts. Kuhl makes some super cozy flannel shirts that are perfect to wear on colder days.
Thick sweaters
One or two thick sweaters are a must too. I am a fan of super-colorful sweaters, but you can go with something in neutral colors such as Kuhl's Sienna that can be easily paired with a nice pair of pants.
A beanie / hat, scarf and gloves
You won't really need a hat and a scarf if you are traveling to southern Italy, but some parts of the country get so cold that these will be a life saver! I recommend sticking to neutral colors for ease of matching with all your outfits.
Other Items For Your Italy Packing List
Once you have your clothes picked out for your trip, there are some other important items you'll need to consider.
Footwear in all seasons
No matter what season you travel to Italy, the single most important thing you can pack is comfortable shoes. A good pair of flat walking shoes or sneakers are what to wear in Italy any time of year. Ankle boots are great for the fall as long as they are comfortable for walking long distances. In winter, the best pair of shoes you can have on hand are waterproof boots.
In summer, you may need to pack a couple of pairs of shoes. A pair of sandals are great for the beach or lounging during the day as long as they are also comfortable for walking. For the evening, a pair of dressier sandals or ballet flats, which pack really small, is just fine. I personally love espadrilles like Pays because they are comfortable and versatile.
Bags and purses
Another important item to pack is a larger but easy-to-carry bag or day pack that you can use to carry your phone, wallet and other necessities during the day. A smaller purse is great for the evening.
Best luggage for Italy
If you're taking a short trip or a budget trip, a nice carry-on suitcase such as the Level8 one or a cabin zero is the best luggage to hold your belongings while in transit. For longer trips, you should take a good, sturdy suitcase with wheels to easily get around with it. Packing cubes make it easy to store items in compartments so they are easy to locate later.
Toiletry bag
A toiletry bag is important to keep everything you'll need for personal grooming in one place rather than fumbling around in a messy suitcase. Pick something waterproof so it won't matter if you drop water on it.
Power bank
When it comes to your electronics, a power bank is necessary You never know when your phone might run out of juice, and you need to charge it on the go. Outlets can be hard to come by so a power bank is a great thing to have.
Plug adapter
Italy doesn't use the same wall outlets and plugs as the ones that are used in the United Kingdom and the United States, so a plug adapter allows you to use your chargers. Most places have a hair dryer so don't bother bringing yours from home.
Water bottle
A water bottle is necessary to have with you at all times even if it's cold out. You'll be walking a lot and it's easy to get dehydrated especially on warmer days. The water in Italy is safe to drink so you can refill your bottle as you go because there are fountains everywhere.
Hand sanitizer
Even at times when a pandemic isn't raging, hand sanitizer is always important to have when traveling. Your hands come in contact with so many things like hand railings and doorknobs. The last thing you want is to catch a cold or another virus while traveling!
Sunglasses
Bring a pair of sunglasses. Regardless of the season, the sun can be pretty strong in Italy and they will help protect your eyes.
Sunscreen
Finally, you will need sunscreen all year round. Well, maybe you won't need sunscreen much in the winter, but that sun can be bright and damaging to the eyes any time of year so be sure to have a pair to wear when you're out exploring during the day!
Conclusions On What to Wear In Italy
Yes, Italians seem to have a higher sense of fashion than people living on the other side of the Atlantic but, contrary to popular belief, no one is going around wearing business suits all day long just for the fun of it. Practicality is of great importance for us in Italy, and the truth is, we don't really care what other people are wearing and no one will judge you for what you wear!
Pin It For Later!