Is Rome Safe? This is a recurring question people planning their first trip to the Italian capital ask me – whether they are planning a solo trip; a family holiday or a romantic couple's getaway.
With 2.8 million inhabitants, Rome is the largest city in Italy by population. Add to that the large influx of tourists throughout the year, and you get the picture – it can be mighty chaos. But despite the chaos, Rome is an absolutely incredible city. With archeological sites; beautiful churches; squares and fountains; some of the best museums in the world; and incredible food, it's easy to see why tourists fall in love with it.
Sure enough, it's important to use some precautious when exploring the Eternal City. Before I focus on what you need to do to stay safe in Rome, let me show you where the main risks and dangers are.
The Main Risks And Dangers In Rome
Generally speaking, it is safe to travel to Rome – as safe as a big European capital can be, that is. One thing for sure is that while Rome nicely caters to tourists, tourism money doesn't necessarily distribute itself evenly among the local population – and pockets of poverty definitely exist. With that, comes crime, including the petty crime that at times also target unaware tourists – think pickpockets, thefts from cars, etc.
Thieves often work in groups: one distracts the victims with random questions or acts, another will go for their valuables. Let's look more specifically into the issues you may incur in.
I recommend getting a good travel insurance for your trip to Rome. Check out my recommended travel insurance here.
Is Rome Transport Safe?
Public transport – buses and metro – in Rome is pretty much as safe as it is in other big European city. The main thing to look out for are pickpockets – which are particularly active in crowded places. Another thing you need to be aware is the public transport strikes – but other than being a real nuisance when you need to travel from one place to another, these don't really pose any danger.
Taxis in Rome are white and work by the meter – so you don't have to worry about negotiating the fee. Some may try to trick you into paying more by taking a longer route, but if you have Google Maps on your smartphone you can easily monitor that.
Taxis from the airport work on a flat-fee basis.
One thing you need to be aware of are unlicensed taxis who will try to approach you for a ride. They can be spotted at the airport too, usually inside the terminal – whereas official taxis only wait around in the taxi lane, outside. Never use an unofficial taxi in Italy – they often scam tourists!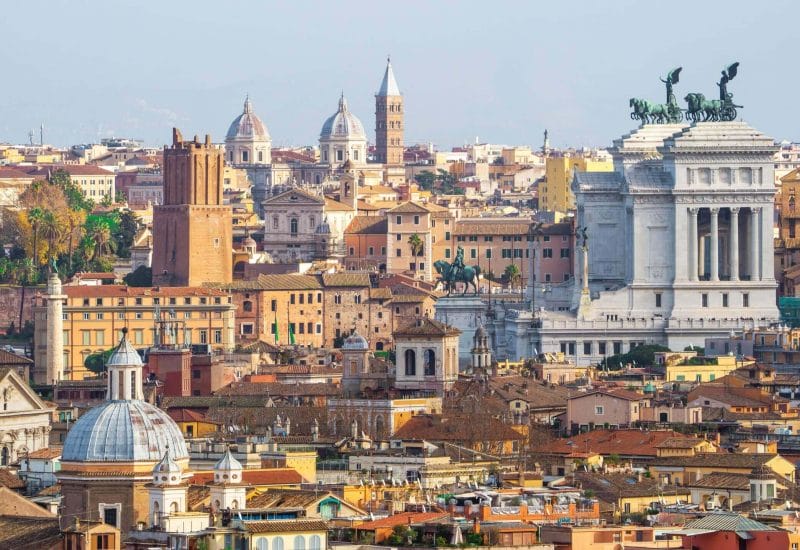 Are There Pickpockets in Rome?
Like in any large city, pickpockets are common in Rome and – as I have said before – they are most active in crowded places ie around a large tourist site such as the Colosseum; or in metro, train and bus stations, and particularly Roma Termini (the main station in Rome). They also "work" at the airport, especially Fiumicino.
Do Muggings Occur in Rome?
Unfortunately, muggings can happen in Rome, especially at night and in darker, less safe areas. Always keep your eyes open and make sure to be aware of your surroundings.
Are Scams Common in Rome?
Scams occur in Rome – once again, like in any other major tourist destination. Things you need to watch out for are ATM frauds; fake petitions you may be invited to sign and offer a donation for; bracelet and flower scams (typically by someone who approaches you offering you a flower or a "friendship bracelet"); counterfeit currency.
Other things to watch out for are people who are too eager to help you – this can happen at the train station, where you may find someone being super helpful in carrying your bags all the way onboard the train, only to ask to be paid at the end; or someone who will try to help you get tickets from the automated machines only to trick you on the change.
Make sure to also read my post The Worst Scams And Pickpockets In Rome.
Is Rome Safe from Natural Disasters?
Rome is safe from natural disasters – you should not expect earthquakes and flooding, and there are no volcanoes nearby. The worst occurrence may be a "bomba d'acqua" (literally a water bomb), an expression we use in Italy to describe sudden, heavy rainfall that may occasionally cause damage and interruptions (ie to the metro).
Is Rome Safe from Terrorism?
To date, Italy has not been the target of terrorist attacks – but according to the Italian Government, the risk exists. Targets could be major tourist sites and transportation hubs.
Is Rome Safe for Solo Female Travelers?
Generally speaking, Rome is safe for women traveling alone and is indeed an incredibly pleasant place to visit as a solo traveler. There are obviously things you need to look out for – pickpockets and scams – but the level of precautions you should use is similar to that you may adopt in other large European cities.
I recommend getting a good travel insurance for your trip to Rome. Check out my recommended travel insurance here.
How To Stay Safe In Rome
Now that you know what the main issues in Rome may be, let's see how to stay safe in Rome.
Know the Italian Safety Bumbers
Make a not of the main numbers for safety in Rome / Italy
112 for the police
113 for general emergencies
115 for the fire brigade
118 for a medical emergency
803116 (Italian phone) or 800116800 (foreign phone) for roadside assistance
060606 is the number of the City of Rome Call Center for any queries – it's open 24-hours a day in Italian, Monday-Friday; 14-17 hours in English.
Let Your Authorities Know Where You Are
Different countries have different sites where you can register your trip, so that your country's authorities will always know where you are when traveling. For the United States, the site is STEP – Smarter Traveler Enrollment Program. If you are traveling from the United Kingdom, click here. Canadians can register here.
I recommend getting a good travel insurance for your trip to Rome. Check out my recommended travel insurance here.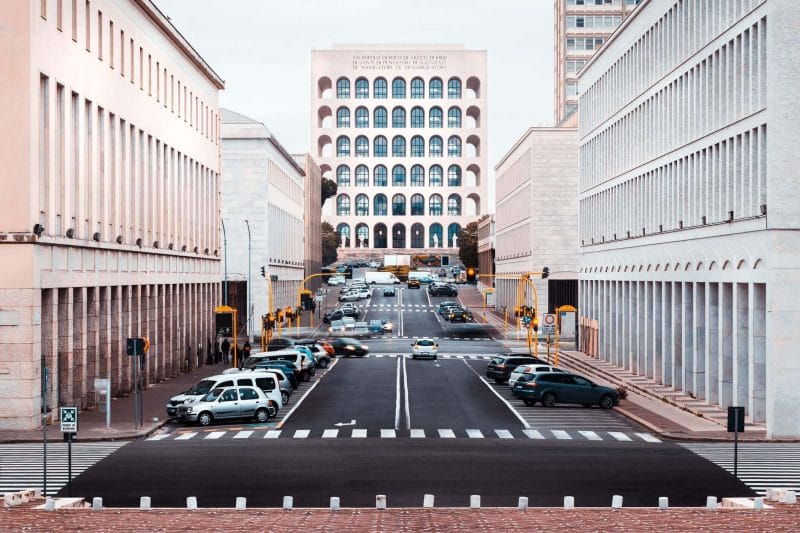 Avoid Certain Areas
As a tourist, you are likely going to stick to Rome's Centro Storico and the nicest areas and neighborhoods – you can read this post for an overview. Areas to avoid, especially at night, include Tor Bella Monaca, Romanina, San Basilio, and Corviale. While the area around Termini Station or Piazza Vittorio is not dangerous per se at night, I must admit it's not the nicest – so try to avoid that too if you can.
Pick Your Accommodation Wisely
Picking a good place to stay doesn't just mean picking a safe / beautiful area, but also an actual good room – whatever your budget is. If you are staying in a hostel dorm, pick something where you can safely store your valuables in lockers.
For more information, read my posts Where To Stay In Rome and The Best Airbnbs In Rome.
Don't Take Drinks from Strangers
Spiking your drink is a trick used in bars in the most touristy areas – to be fair, anywhere in the world and not just in Rome. The ultimate aim of this scam is to steal money from the victim. The best way to avoid it is to never accept drinks from strangers, and to never leave your drink unattended.
Don't Drink too Much and Avoid Drugs
Once again, this tip is valid for any place in the world you may visit. Younger groups of tourists often take advantage of Italy's drinking age – 16 for beer and wine, 18 for liquor, vs. 21 in the US – and sign up for pub-crawls, something which is 100% for tourists (and which allows pickpockets to easily identify you as such). Remember that walking around intoxicated with alcohol or – even worse – drugs in the streets of a foreign city is hardly smart, and can get you in potentially dangerous situations – where you may be the victim of a crime or even commit a crime yourself.
I don't need to remind you what happened to the two young American tourists who sought drugs in Rome and ended up killing a police officer.
Don't Flash Your Valuables
Things such as flashy jewelry, wallets overflowing with cash, etc will inevitably attract the attention of pickpockets. Dressing modestly, avoiding flashing your belongings, using a slash-proof purse or backpack or something you can wear across your shoulder is definitely a good idea. If you are renting a car, don't leave bags / phones and other belongings in plain sight so as not to attract opportunistic thieves.
Keep Copies of Your Documents
Finally, always make a copy of your passport and keep it safely stored – best if electronically – just in case yours gets lost or stolen. It's actually much easier to obtain a new passport when you have at least a copy of the old one!
Further Readings
Make sure to read my other posts:
Pin It For Later!