Rome is a huge city filled with a neverending list of sights, interesting museums and places to eat. This is a city with adventures enough to keep you entertained for a lifetime. You will often hear locals say that they are just getting started exploring the city!
No matter how long you spend in Rome, you should be able to have an enjoyable visit. But I know what you came here for! I know you are asking yourself (well, and me!) how many days in Rome you should spend.
To make a long story short, I would suggest that three to four full days should be the minimum. But let me help you decide!
How Many Days In Rome Are Enough?
How many days in Rome you decide to spend is something you need to consider for yourself. It's not easy to figure out how long to stay in the Eternal City.
Some people simply visit Rome for a single weekend and find that they pack a lot of things in; others decide to spend a whole month in the city, yet they still have things to tick off their itinerary by the end of it. It's easy to spend a very long time in the city and still never be bored, or stuck for things to do.
When it comes to working out how many days in Rome you should spend, it's all about how fast-paced you want your trip to be. You could spend two days in the city, and cram your vacation full of the most iconic sights, but you may also exhaust yourself at the same time and not fully enjoy your trip.
If you don't like traveling fast, then a longer trip should be for you. Four days is a good balance between a quick weekend in the Italian capital, a more well rounded insight that you'd get from a week or more in Rome.
More travel-specific things to consider include the following questions you should ask yourself before traveling to Rome.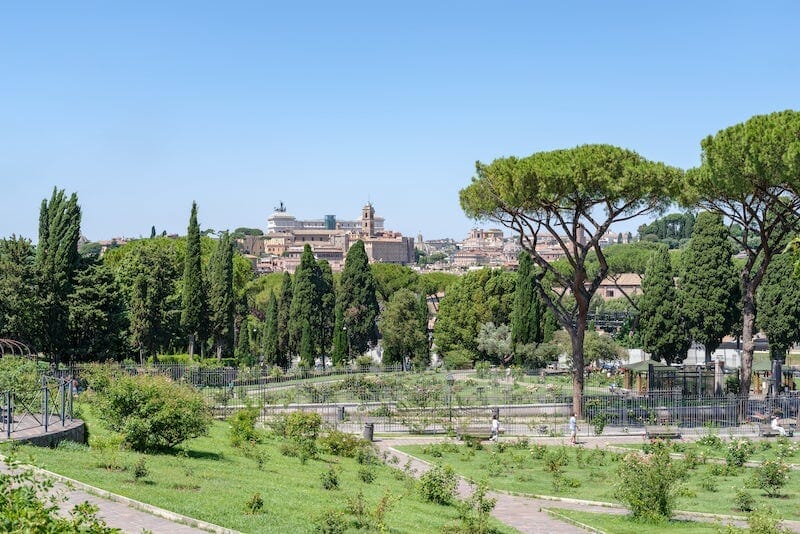 Where are you coming from?
For those of you who are lucky enough to be based in Europe or in the Mediterranean basin, you'll have the Italian capital a short flight away – maybe even a drive or a train ride. That means that travel time won't take up too much of a chunk of your holiday. With an hour flight, for example, you can leave in the morning and be in Rome by lunch, ready to see the sights and enjoy.
Another bonus of this is that you'll be in a similar time zone to that of Rome, maybe only with one or two hours difference. This means you won't have too much of an impact on your body clock.
However, that really is an issue for those from further afield. If you're traveling across multiple time zones on an 8-plus hour flight, it's going to be much harder for you to adjust to the local time in Rome.
You may need to spend some time recuperating, getting over jet lag in your hotel before you can fully enjoy the city. Another element of jet lag is, depending on where you're coming from, you may be seeing the city at very different times to the average European visitor. For example, you may be getting up super early and seeing Rome early in the morning, which may be a bonus, but by the time afternoon rolls around you're totally wiped out.
Basically, jet lag is something you'll want to try to get over as soon as possible. Seeing natural light in the morning, eating meals at the "correct" times for the timezone and trying not to have naps that exceed 20 minutes long (big mistake!) are good ways to combat the groggy feeling of jetlag.
What time does your flight land?
Most of us try to work out flights on the price. It's a good way to keep to a budget for many, but what many people don't consider is the time of day they'll be landing. Sure, the flight might be cheap, but if you're arriving in the middle of the night, or even in the late afternoon, you'll be eating into valuable sightseeing time.
If you book a flight that lands early in the morning, then you basically have an added day to your itinerary. This means you can get a lot more out of your Roman holiday.
What time can you check into your hotel?
However, while arriving early may seem like a good idea, if you can't check in to your hotel, then you're going to be stuck with your luggage. Rome isn't really a city that you can visit while wheeling suitcases around with you, and you'll probably just end up annoying locals by blocking the pavements and getting in the way.
If you do end up arriving early, and you can't check into your hotel, then the first thing to do is to ask your hotel or accommodation in advance if they have a luggage storage service. Many accommodation options do have this bonus, but many don't – especially if you're staying in an Airbnb.
There is another option available to you that will enable you to get out and start sightseeing sooner rather than later. At Termini train station there is a luggage storage facility in the lower terminal. Here you can pay to leave your baggage and then come to collect it at a time that suits you.
You could also do research and find a luggage storage company near your accommodation. There are a number of them scattered around the city, so it's best to do your research if you know that your accommodation won't store your bags before check-in.
You can book your luggage storage in Rome here.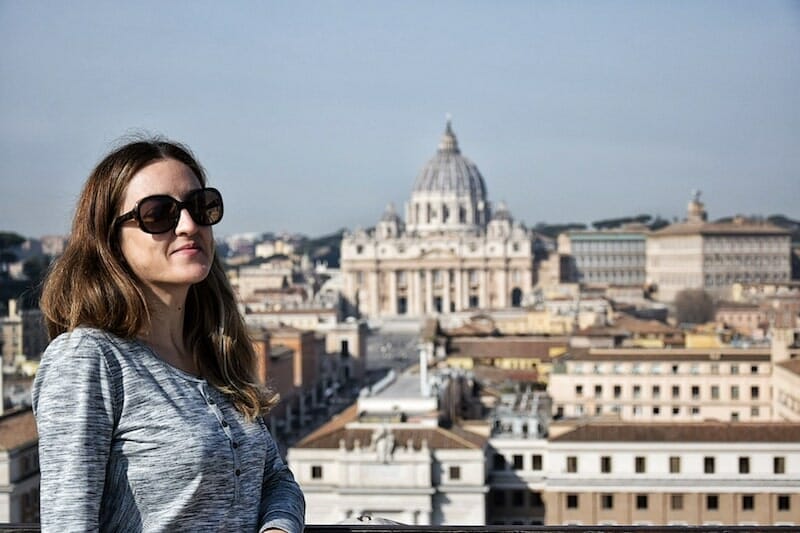 What's your budget?
Traveling to Rome on a budget is totally doable. But for those of you who are really watching the pennies, I recommend not rushing your time in Rome. If you rush, you may end up spending more than you need to for things that help with a speedy trip.
For one thing, a very central city hotel is something that people who are trying to rush their trip will most likely book. These are expensive, and you basically won't have the option to shop around as they're all pretty expensive.
Another thing that helps with a quick trip to Rome is taxis. But using cabs more often racks up the price of your trip, too. They may seem cheaper than where you're from, but before you know it all those taxi fares will add up.
Those on a budget should try to book their trip a few months in advance, to cut the cost of accommodation and to help speed up the process of sightseeing. Rome is definitely doable on a budget, it just takes a little more careful planning.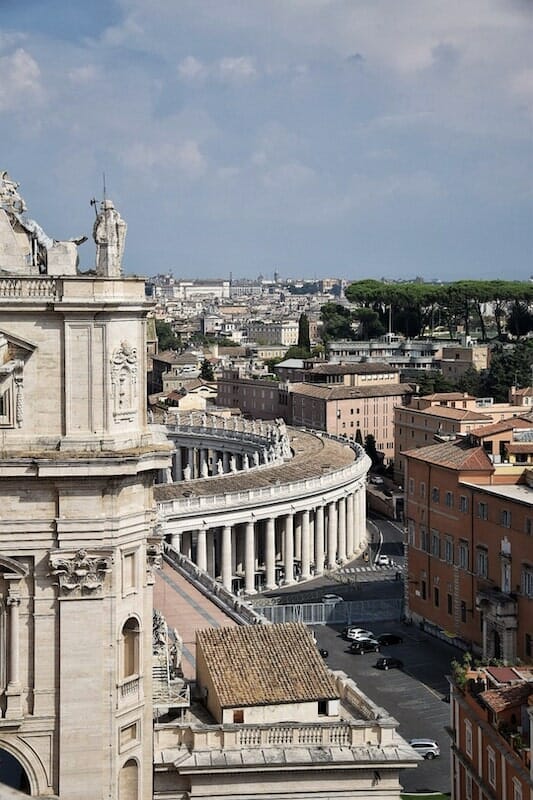 Going to Rome in the low season is also a good idea. That way you can save money on accommodation, plus there will be fewer tourists in lines, in the streets and restaurants (though definitely don't count on the city being void of tourists). You'll get to make the most of the few days you have in the city.
If you really don't mind about what sort of accommodation you stay in, then a hostel is the cheapest way to stay in Rome. You can probably stay upwards of a week this way, backpacker-style, and get travel tips from your fellow roommates at the same time. (Remember to read reviews of hostels carefully!)
Is it your first time in Rome?
How many days in Rome should you spend if it's your first time in the city? First of all, you should count yourself lucky, you're about to explore one amazing city. You'll probably also want to see the classic sights that Rome has to offer. Think the Pantheon, the Colosseum, the Roman Forum, the Vatican City, the Trevi Fountain… the list goes on.
If you really want to see all the big-hitter tourist sights such as these, then probably five days packed full of exploring the city will be just fine. Thankfully, many of the city's ancient sites are situated close to each other in the Centro Storico, so you will definitely be able to see more than one or two things per day.
Take note, however, that you won't be able to see everything in the city within five days. It's just impossible. But as a first timer, you'll be able to get an insight into Rome's history and what makes it tick, and have the feeling that you've immersed yourself in the city by the time you leave.
Love doing a bit of everything?
If seeing all the most important landmarks in Rome isn't necessarily your thing – or maybe you've been before – and you want to get a bit more off the beaten path, then three days should be enough.
You can instead tailor your trip to see a few of the ancient Roman sites, swing by the Vatican, and then spend the rest of your time getting to know Rome at street level.
You can spend time lingering over lunch in a piazza, wine and dine in Trastevere, check out the Quartiere Coppede, visit the Jewish Quarter – there's a lot to keep you entertained besides the main tourist attractions.
Needless to say, the city also has a whole lot of museums and art galleries when the weather is either too hot or too cold to spend a lot of time outside.
If staying three days hitting up a variety of what Rome has to offer, and budget isn't too much of an issue, then you may want to think about staying somewhere fairly central. It helps to have a healthy budget in this case, as some of the more off the beaten track sights aren't exactly what you'd call central.
Make sure to read my post The Best Itinerary For 3 Days In Rome.
Are you a flashpacker / on a long layover?
Is it actually possible to visit Rome in a day? Well, not really. But the city definitely has something to offer for those who find themselves in the city for 24 hours on a layover, or who have the chance to visit the city for one day only on a longer flashpacking journey.
A day in Rome will definitely give you an insight into what the city has to offer. Think of it as a taster for visiting another time in the future. You will be barely scratching the surface, but with some careful planning and a solid itinerary, you'll be able to make the most of your very short time in the Eternal City.
You will have a very packed day, and you'll have to start very early. I would say that, in total, you'll have around 12 hours of sightseeing to pack in.
One top tip is to book tickets to major attractions in advance. This is so you don't waste your precious time waiting in line at ticket counters. Unfortunately, there will be no time for long, lavish meals or aperitivos, but there will be plenty of chances to grab a delicious bite to go before heading to your next destination.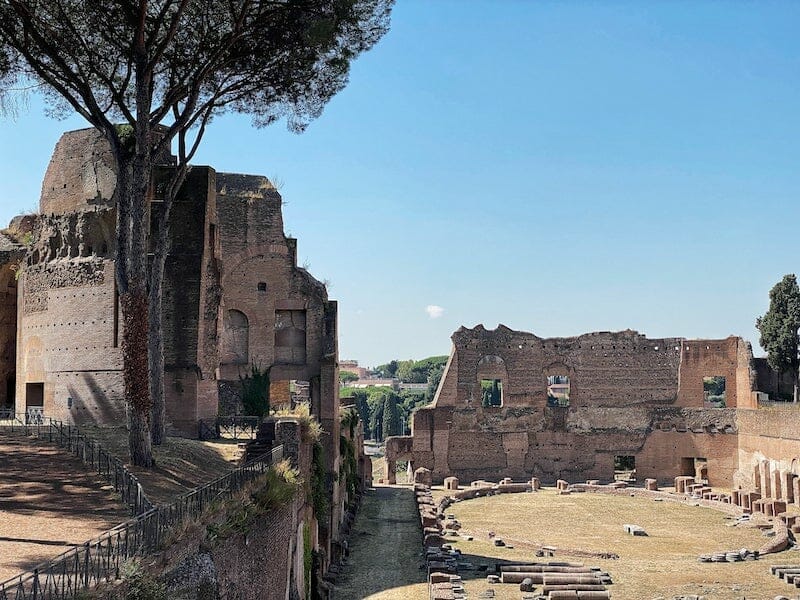 You can also max out your time in the city by enjoying an organized tour. This can either be a daytime or night tour. Night tours are good because there are less crowds and you'll get to see places like the Colosseum, thus making the most of your time.
Also depending on the tour, you may be riding segways or city bikes, so you'll be literally getting around much quicker than on foot.
Another point is where you'll be staying if you're in the city for just one day. I would recommend staying around the same place you'll be arriving or leaving from the city (i.e. Termini railway station).
Another option is to stay close to the Vatican, which will be convenient for getting around. There are a number of great accommodation options in this particular area.
Another top tip for seeing Rome in a day is using the 24 Hour Roma Card. Not only does this give you slightly discounted prices, but it will also give you skip the line access to many sights, meaning you'll get to save time.
You can get your Roma Tourist Card here. It's better than the actual Roma Pass as it allows to book time slots for the various attractions right when you purchase.
Check out my post How To See Rome In A Day.
Do you prefer slow travel?
Travelers who are lucky enough to have time to spare will be able to see the best parts of Rome. The Italian capital is arguably best seen in an unrushed, unhurried manner (despite what you may think from the traffic in the city). Most people who have seven or more days to spend in Rome will not have any trouble at all seeing the sights that they want to see in the capital.
In fact, not only will you have time to see some of the top sights, but also some of the more off the beaten track sights and lesser visited attractions of the city. This includes things like the Protestant Cemetery and the Pyramid of Cestius.
Aside from monuments and attractions, you'll also have more time to spend enjoying Rome's parks and gardens. One of the best examples of these are the gardens at the Villa Borghese, which make for an ideal picnic venue if you have some nice weather during your trip.
If you like jogging, then you can combine your love of running with sightseeing; you could run along the River Tiber, or you could head to the Parco degli Acquedotti which combines nature with ancient aqueducts.
There's even the option to jog or stroll along the Appian Way – a tantalizing cocktail of Roman history and outdoors that you shouldn't pass up on.
For a running tour of the Parco degli Acquedotti, click here.
Having more time in Rome also means that you'll have more time to get out of the city, ironically. Day trips out of Rome are very rewarding. You can hit the beach at Ostia and see Rome's former port at Ostia Antica.
Or you could head up into the heartlands of the ancient Etruscan civilization in Tuscia, seeing fortified hilltop towns like Soriano Nel Cimino, or visiting gardens such as the famed Sacred Grove of Bomarzo (aka "Monster Garden") or the water gardens of Villa Lante.
In short, having seven days in Rome is a dream. And besides the sightseeing, you'll have time to actually spend whiling away evenings in Trastevere, have a day of shopping (see here for guide to the best places to shop in Rome) or lunching all afternoon in Aventine Hill.
Head over to my post A Great Itinerary For A Week In Rome.
Useful Tips To Make The Most Of Your Time In Rome
No matter how many days in Rome you have, you will find some use in a few additional tips that will help you plan your trip and actually fully enjoy it.
For more tips, head over to my post The Best Tips For Visiting Rome For The First Time.
Get a local SIM Card
Having a data sim is a very good idea. You may not be making phone calls while exploring the city, but one thing you will probably want to do is use smartphone maps to get around. It makes exploring more streamlined, and you'll be less likely to get lost.
You can get sims with data from a variety of companies in the city or at the airport; some are as low as €20 for 40GB of data. You can even get them delivered to your accommodation in advance, which is even more convenient. If you are looking for a phone company with reliable service throughout the city and the country, opt for Vodafone or TIM.
Know what to wear
You don't want to waste time debating with security guards when you're trying to get into the Vatican wearing clothing that's too revealing. Get clued up on the rules and bring extra layers to cover up if it's a hot day. Overall, I'd recommend long, loose clothing.
Another good point about clothing is making sure that your shoes are sturdy and comfortable. If you're going to spend a long time walking around the city, having shoes that hurt or might break in the process is really going to hold you back.
Check out my post The Vatican Dress Code.
Book attractions ahead and get skip-the-line tickets
I've said it a lot of times in this post already, but make sure you book attractions ahead of time. This way you won't have to stand in line at the ticket counter, and having a plan of what you're going to be seeing just helps to streamline your trip. Besides, many attractions don't even have physical ticket offices anyway!
You can get these with the Roma Card, but if you don't want to get this pass, then there are many guides and tour companies that will offer skip the line tickets to popular sites in Rome. Think the Colosseum and the Vatican, to begin with.
Get clued up on where to eat
There's nothing worse than wandering around looking for somewhere to eat while you're hungry. It eats (pun intended!) into your time and makes you feel awful. Instead, plan in advance where you'd like to eat and build these eateries and restaurants into your itinerary.
The theme throughout this whole article is planning! Popular eateries can get very busy around lunch time, so you can try to reserve a table in advance for many places (depending on the establishment, of course). You may want to download the app The Fork as many restaurants nowadays allow you to book directly via that.
Make sure to read my posts What To Eat In Rome, The Best Restaurants In Rome and The Best Restaurants In Trastevere.
Pack some snacks
Another pro tip is to pack snacks. If you're on your feet all day, chances are you'll need more than just what breakfast and lunch can give you in terms of energy. Cereal bars and nuts are a good idea to keep your energy up. You can buy these sorts of snacks anywhere in Rome.
Know when to take a break
It might not help save you time, but it will help you actually enjoy your trip. Knowing when you're feeling exhausted, in need of a sit down, or simply just a moment or two to watch the world go by in a cafe will really enrich your trip. Seeing Rome while annoyed or tired will just make the whole experience less enjoyable.
Don't stress
If you don't see everything you want to see on your itinerary for one particular day, don't worry about it. Either make room for the next day, or simply say to yourself, "maybe next time." You're lucky enough just to be in Rome in the first place – just take it all in and breathe.
Pin It For Later!