If you have the budget to splurge and would like to pamper yourself, you should consider staying at one of the many fantastic boutique hotels in Rome.
With so many accommodation options, you will likely feel at a loss when looking for boutique hotels in Rome. Narrow your search by reading this post, for I have selected the best ones for you. All you have to do is book your room, as early as possible, and pack your bags – get ready to visit one of the most beautiful cities in the world.
The Best Boutique Hotels In Rome
Elizabeth Unique Hotel
This hotel is based on the theme of the Grand Tour, with the designers taking inspiration from the historic trip that wealthy Europeans would take around Italy and the remnants of the Classical world of antiquity.
Located just a five minute walk from Piazza di Spagna, the boutique property accordingly is a stylish blend of history and culture, with interiors throughout reflecting the heritage of the city itself – making it one of the best boutique hotels in Rome.
There are 33 elegant rooms to choose from here, each individually designed and ranging from deluxe double to sizeable suites with their own saunas. In terms of amenities, there's a restaurant and bistro, or why not indulge in a signature cocktail at the hotel's very own bar?
J.K. Place
Situated in Rome's former School of Architecture, this is one super stylish hotel – one of the best Rome boutique hotels. The lobby, for one thing, is a breathtaking display of symmetrical design, elegantly accented with mid-century modern furnishings and a minimalist color palette.
This is definitely the place to stay if you want to feel like a movie star in Rome. The staff are endlessly friendly and the onsite restaurant serves up a delectable helping of international and Italian cuisine.
The rooms have been designed by renowned designer, Michel Bonan, and boast rosewood canopies and handmade fabrics; marble ensuite bathrooms with glass showers also feature in guest rooms.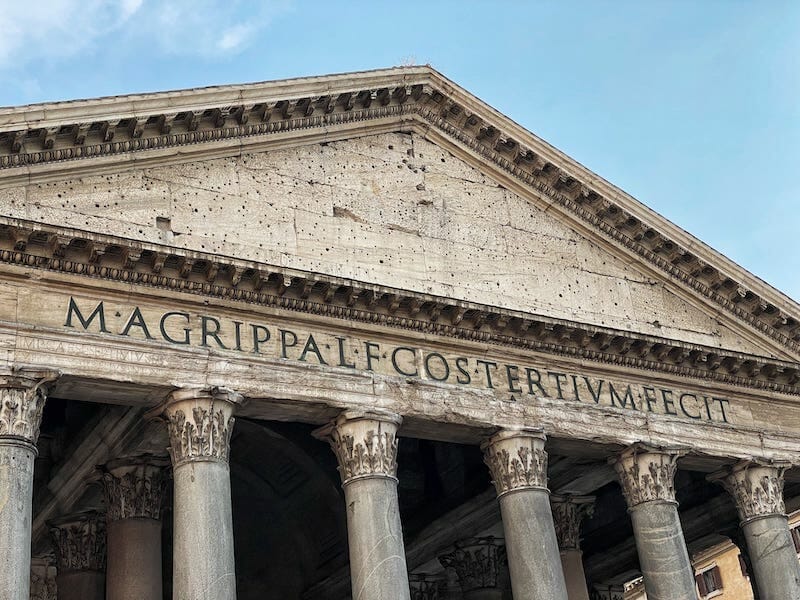 Argentina Residenza Style Hotel
Affordable as well as boutique, this is a fashionable hotel situated inside a 17th-century building. Location-wise, you'll find this place in a prime spot: just a six minute walk to the Pantheon, just over 10 minutes to the Trevi Fountain, and close to public transport to boot.
Guest rooms here can be found on the third floor of a noble palazzo, so you can really feel like you're part of the glitterati while you're staying in the city.
Elsewhere, the hotel's bar and restaurant serves up a long list of top Italian wines, while the simple yet elegant rooms are the perfect place to unwind after a busy day of exploring the city.
San Pietro Boutique Rooms
This guesthouse in the Prati neighborhood of Rome is situated inside an elegant apartment building. Staying here feels like a romantic spot, tucked away as it is down a quiet residential street, yet you'll never feel too far from the action.
Reviews are particularly glowing for this property – always mentioned among the best boutique hotels in Rome. It's not hard to see why; the rooms here have been beautifully appointed, and are clean and comfortable. Tasteful furnishings and a minimalist, classic feel allow the views from the floor-to-ceiling windows to do the talking.
Not only that, but the location is fantastic. You'll find it just 500 meters from St Peter's Square and in easy reach of the Vatican Museums, as well as a whole host of eateries on the doorstep.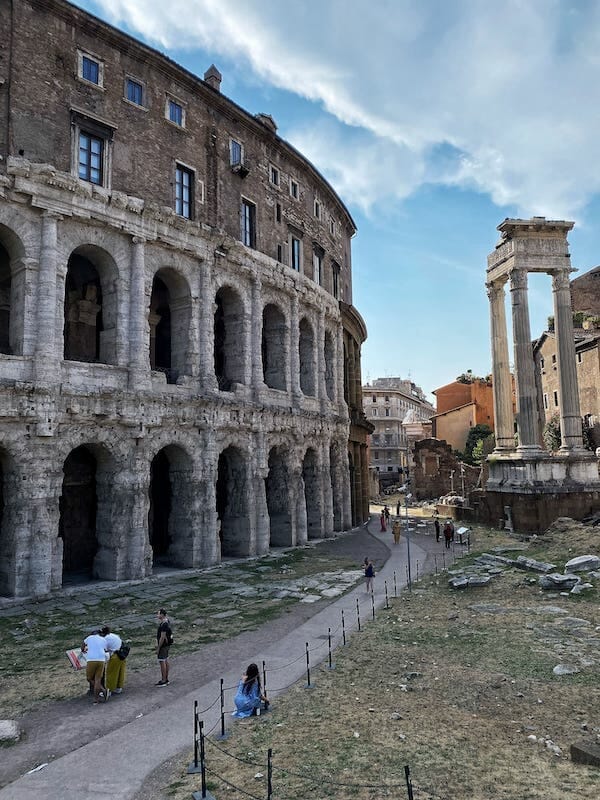 Hotel Maalot
This sparklingly new 5-star hotel has only a handful of rooms to its name, so it's perfect for those looking for an exclusive and peaceful bolthole in the city. Every inch of this Rome boutique hotel has been stunningly designed with impeccable detail throughout.
Don't come here for in-your-face luxury; do come for the hotel's tastefully decorated interiors, each room coming with its own perfectly curated sense of pared-back opulence designed to make you feel at home.
A continental breakfast is available for guests every day, while there's also a sun-dappled terrace and bar for when you want to take a moment's break away from the hustle and bustle of the city.
Palazzo Dama
Palazzo Dama is another 5-star property that provides an oasis for guests in Rome. Staying here feels more like staying at a spa resort rather than a city break, and feels like an updated version of a Renaissance Roman palazzo.
Taking center stage at this boutique hotel in Rome is the lush private garden, with the rare perk of an outdoor swimming pool. Elsewhere, guest rooms are chic and polished, boasting parquet flooring, impressive artwork and sparkling chandeliers.
The Pacifico Bar and Restaurant, situated onsite, is all about 1920s decadence. Staying here, it's easy to imagine the life of the Malaspina family – the nobles who once called this sprawling building home.
The H'All Tailor Suite
For more 5-star luxury, look no further than The H'All Tailor Suite, tucked away just a few minutes on foot from Piazza del Popolo. Here you'll find 14 bespoke high-end rooms, each of which are individually furnished with designer detailing for the ultimate in comfort in style.
This amazing hotel also features its very own Michelin-starred restaurant, so you won't have to travel far for a meal to remember. Dining here is truly an experience in its own right.
Guests can indulge by relaxing in the garden, sitting on the terrace with a book soaking up some sun, or while away the after-dark hours with a cocktail at the bar.
Rocco Forte House
This high-end boutique hotel in Rome has made a name for itself when it comes to impeccable hospitality in the city. The building was once an 18th-century palazzo, and over the years has seen a long list of celebrities and film stars pass through its doors.
After all, with only five apartments to its name, Rocco Forte House is all about exclusivity. So if you're looking for something extra special in Rome, this is the place to book.
Every apartment has been designed with a sense of old-world luxe in mind. Each comes with two bedrooms, a living room, dining area and a kitchen. There's also some breath-taking views available from the shared rooftop.
When you want a bite to eat, your very own private chef will be on call to provide you with what you need. In terms of location, you'll find this hotel in the center of the city between Piazza di Spagna and Via del Babuino.
Buonanotte Garibaldi
If 5-star luxury isn't your travel style, then how about the artistic flair of Buonanotte Garibaldi? This charming guesthouse is one of the most down-to-earth boutique hotels in Rome, a perfect option for those looking for something a little different in the Eternal City.
Stroll through the gates of this peaceful oasis and you'll be greeted by palm trees and flowering bushes in its shaded courtyard. The artsy flair of this property starts here and continues, unflinchingly Italian. Think plush lounge with a piano, velvet armchairs and regal features, while the guest bedrooms are no less enchanting.
One of the best things about this place is the location: it's just meters from the iron gates of the property, and you'll be in one of the liveliest areas of Trastevere – and just a short walk from Rome's top sights.
G-Rough Rome
Describing its ethos as "rough luxe" this is one of the most famous Rome boutique hotels, and it is all about its stripped-back elegance, which allows room for retro and vintage pieces by Italian furniture designers to take center stage.
The concept here is "Made in Italy" and the owners have successfully combined the idea of mixing fantasy with Baroque, with an unconventional but luxurious outcome inside a 17th-century building.
Location-wise, staying here means having iconic Roman sights at your fingertips: it's just a minute's stroll from here to Piazza Navona, and two kilometers to the Colosseum, among other things.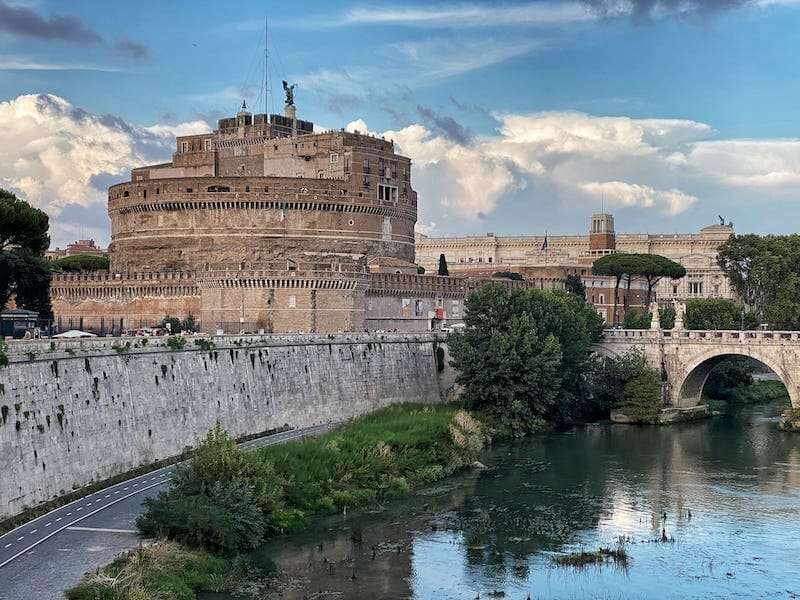 The Fifteen Keys Hotel
Situated inside a five-storey villa, The Fifteen Keys Hotel has been newly restored – and it has a lot going for it. Each of its fifteen rooms (where the name comes from) has been lovingly designed, with modern, tasteful decor being the theme. Here you'll find polished parquet floors, dusky blue color palette and retro vintage furnishings.
Overall, it's a stylish spot that looks like it's been lifted straight from the pages of a glossy magazine. But the boutique vibes don't stop with the fashionable interiors. Mornings here start with a deliciously indulgent breakfast under the vines of the courtyard, while late afternoons can be spent enjoying the complimentary tea and cakes provided.
Where is it? You'll find The Fifteen Keys Hotel in Monti, close to public transport and with a long list of eateries just a short stroll away. The Teatro dell'Opera being nearby also helps for the ultimate romantic evening.
Portrait Roma
Tucked away along one of Rome's most fashionable streets – the Via Bocca di Leone – this is one boutique hotel in Rome you won't want to miss out on. The 5-star property is a sprawling mansion owned by luxury Italian brand, Salvatore Ferragamo.
Rooms here are decorated with elegant designer furnishings, with a selection of suites and studios for guests to choose from. All are equipped with kitchenettes, high-end marble bathrooms, while each also comes with an exclusive "lifestyle assistant" to make sure everything runs smoothly.
Vilòn Luxury Hotel
This hotel, situated along a charming cobbled street and adjacent to a centuries-old Borghese palazzo, started life as a nunnery back in the 16th century. But a lot has changed since then. Today it's a luxury boutique hotel with all the trimmings.
Vilòn Luxury Hotel is crammed full of confident sophistication, from its monochrome Adelaide Cocktail Bar to its exquisite guest rooms. There's an intriguing array of styles going on here, including Rococo-style columns, modern photography adorning the walls, and mid-century furnishings.
You'll find this opulent hotel in the Spagna district of Rome. That puts you just a stone's throw from the Trevi Fountain, Spanish Steps and a whole list of top restaurants and bars.
Further Readings
For more places to stay in Rome, make sure to read these posts:
Pin It For Later!